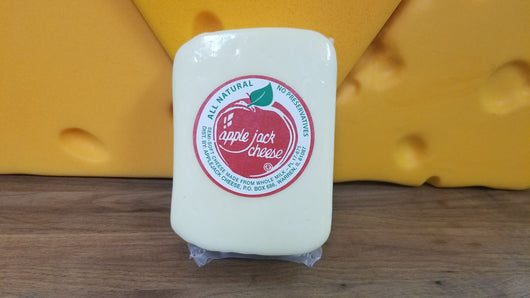 Apple Jack, 16oz
Award Winning 
Apple Jack Cheese 
(named after Apple River Dairy in Apple River, Illinois)

An "Old World" Swiss Cheesemaker has taken the cultures normally used for Cheddar, Monterey Jack and Swiss cheeses and combined them to provide this entirely new taste treat.
Tastes like a "jack" cheese - a mild and creamy combination of cheese cultures



Free of preservatives and artificial colors
Winner of the Illinois Governor Sweepstakes Award
Named after its' birthplace - Apple River Dairy, in Apple River, IL.   APPLE JACK!
Great for snacking! Great for melting! Great for blending with Mozzarella for pizzas!